Introductory
 30 minutes in aircraft
from £109 all inclusive
CLICK for details
Extended Flight
60 minutes in aircraft
from £209 all inclusive
CLICK for details
Land Away
2 Flights
from £229 all inclusive
CLICK for details
The Adventurer
2 Flights with a
break at a Special Venue
from £329 all inclusive
An Extended Flight – touring Kent or Sussex
60 minutes in the aircraft + briefing
Like our "Introductory Flight" but extended and lasting a full hour PLUS the briefing.
During the pre-briefing you can discuss routes and expectations with your instructor. He will be able to advise how to give you the very best of flight experiences.
This lesson would give you time, for example, to fly right around Kent – Dover, Deal, Margate and Ramsgate, or along the Thames Estuary in Kent, then south towards Rye before returning to Lydd. Alternatively, you could go into East Sussex and fly around the Hastings area.
(See the Maps)
Voucher Prices
start around £200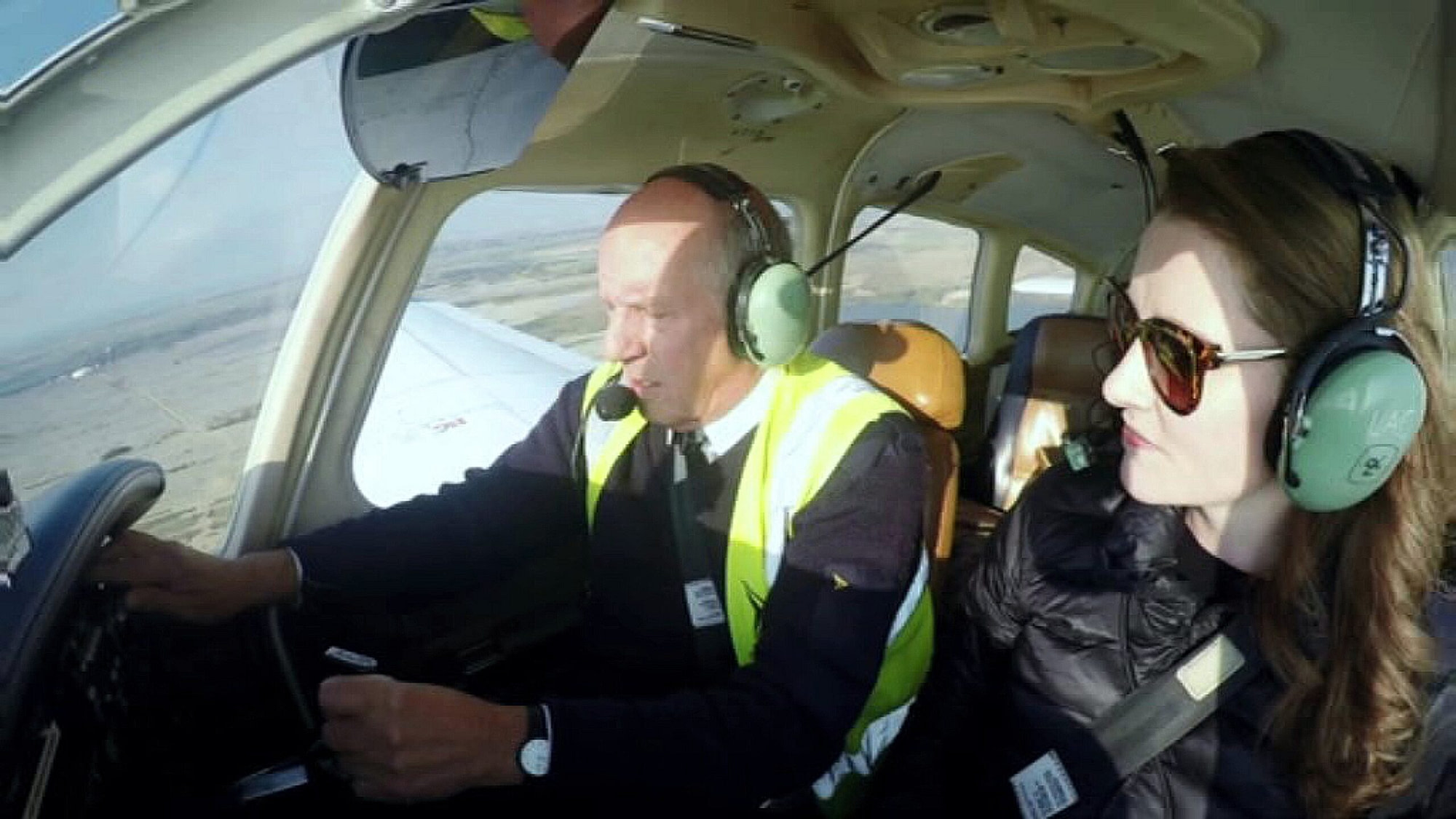 The instructor explains the controls and their effects during the flight
WARNING! Cheap Flying Experiences
Some other Clubs and Companies selling their own Vouchers and calling them "30 minute" or "60 minute" "lessons" do NOT give you 30 or 60 minutes in the Aircraft. Times often include lengthy briefings. Our timings are all "in the aircraft" PLUS briefings.
 More interested in flying the aircraft than just seeing "how it all works"? Then this lesson gives student pilots plenty of time to decide on whether or not to take up flying as a hobby or career. Don't forget flying time here goes straight in your log-book towards your Private Pilot's Licence.
Voucher Prices
start around £200