The Starter Pack
Want a little more than the basic "Trial Lesson"?
This

 would make an ideal present for someone who is keen to learn but who may be hesitant to commit to a full intensive course and this would take you through all the basics of flying an aeroplane.
The Starter Pack comprises
5 hours flying instruction – all completed in our training aircraft so they are loggable towards your Private Pilots Licence
5 landings
PPL Training Manual Vol 1
PPL Training Manual Vol 2
Check List for your aircraft
Pilot Log Book
Membership of Lydd Aero Club for the duration of the Starter Pack
All classroom briefings
The training would proceed at the students own pace but must be completed within six months to qualify for this rate.
SAVE up to £120 on this
5 HOUR PACK
Buy here with Credit/Debit Card or Pay-Pal
OR phone the Club for personal service
Lydd Aero Club 01797 320734
You will be flying one of our
Piper P28A Aircraft
 5 Hour pack £1,540 inclusive of VAT
a saving of over £120
Buy with Credit Card – Debit Card – PayPal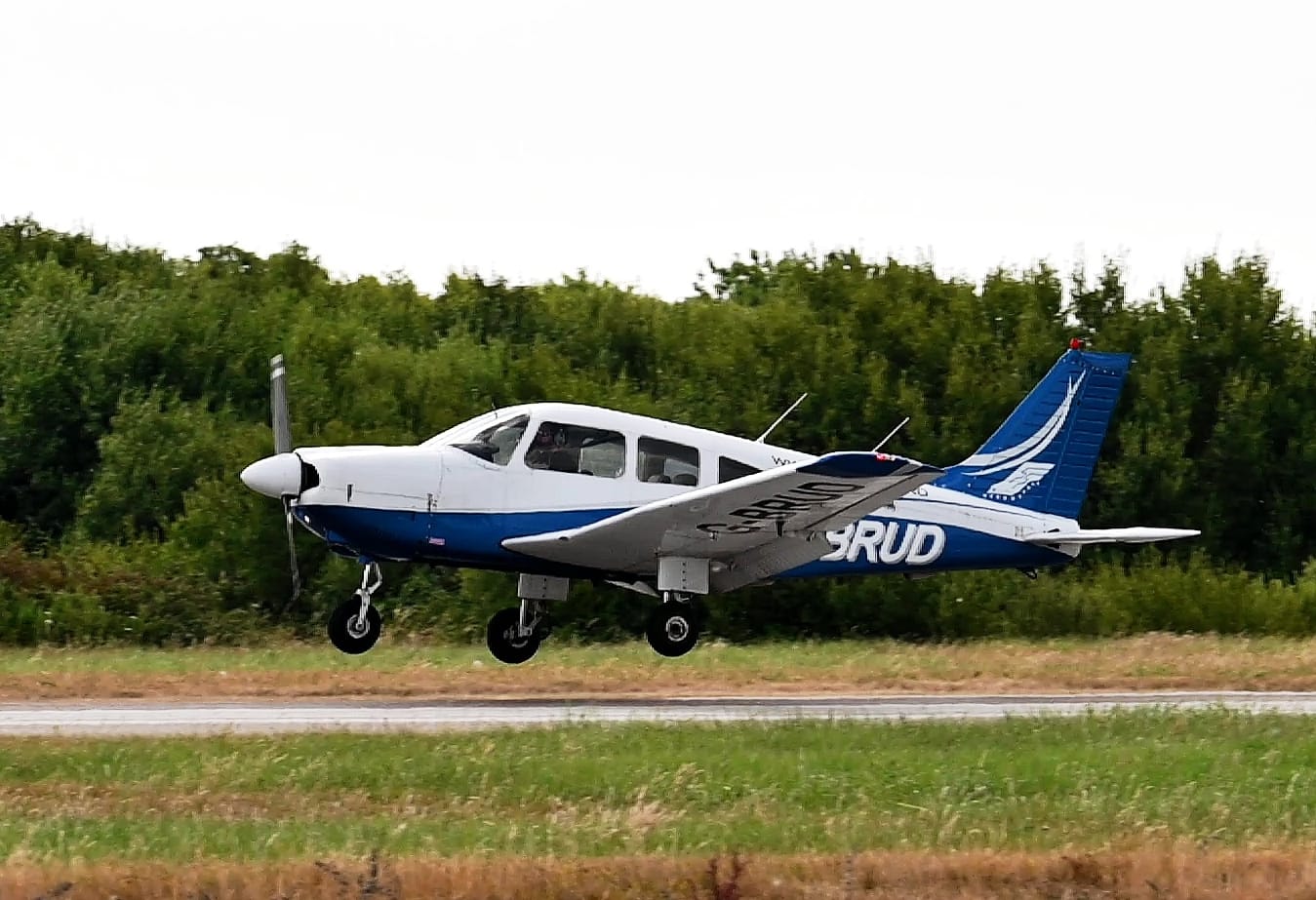 ALL inclusive of VAT and ALL the items listed above
NOTE: Starter Packs are non refundable
ALL the training would count towards your UK Private Pilots Licence" (or LAPL) should you decide to continue beyond the Starter Pack.
When completed, students will continue with a course of training at their own pace either on a pay-as-you-go basis or using our preferential Pre-Pay Packs which are discounted on normal training prices. They will need to join the Aero Club by paying a subscription
March 2023