A Web-Log
of past events
A regular update of things aviation, around or in the Club or airport
Contributions/Photos/Discussions welcome
(Subject to scrutiny and Directors authorisation)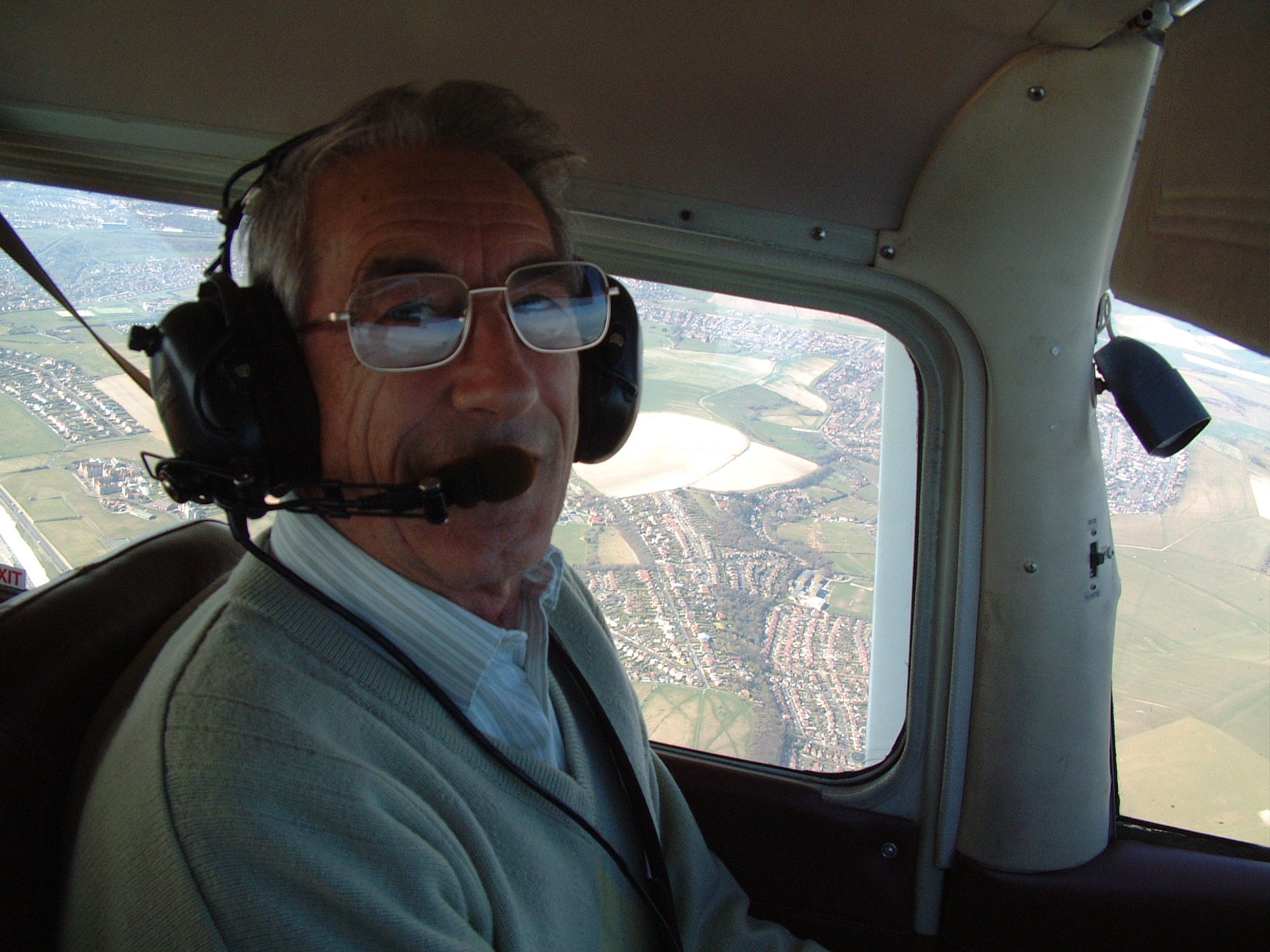 Alan Webb – One of the founding members of Lydd Aero Club.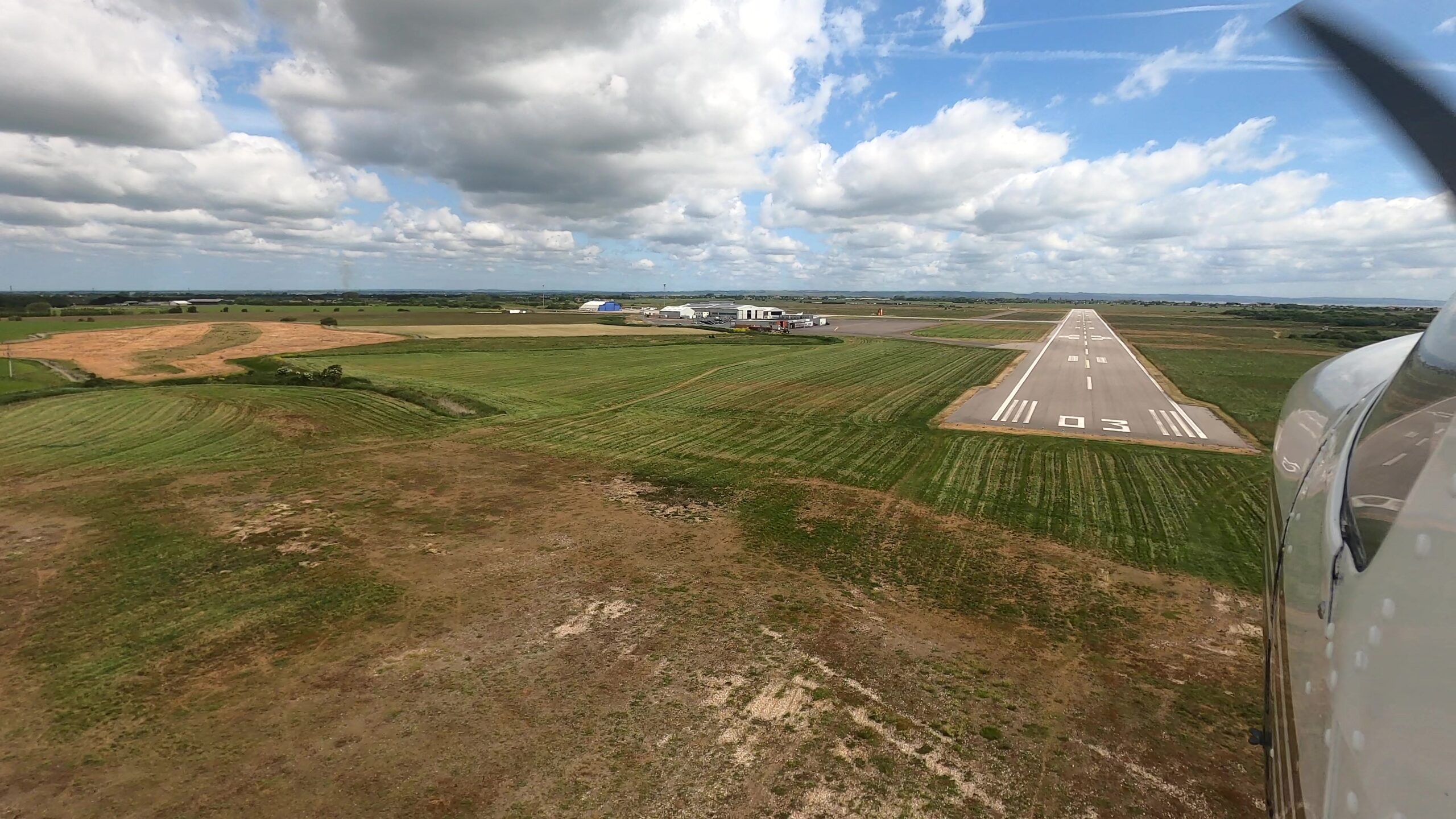 April 2021
On the 12th April we were permitted by the DfT to re-start Private Pilot training.
As expected this has resulted in a flood of pilots trying to revalidate, after such a long period when they've not been allowed to fly, and those trying out flying light aircraft for the first (or 2nd or 3rd) time by taking Introductory lessons.
29th March 2021
After another long "Lock-down" due to Coronavirus, the airport and Club should re-open today. In the lockdown and during one of the coldest spells around Christmas 2020 hardy souls were foolish enough to erect a new Club sign. (Just in case you didn't know where to go).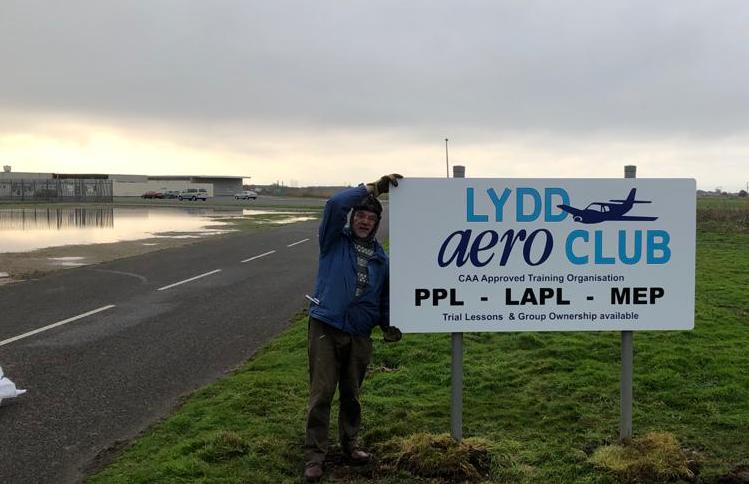 March 2021
On 2nd March the Government announced the first easing of the Pandemic Lockdown for Private Pilots. As from 29th they may (if fully current) start flying solo or with members of their household (or "Bubble"). Those not fully current will need to wait another couple of weeks to get a check-out  starting 12th April 2021.
Mid February 2021
What a difference a day makes. CLICK photo. Several Freezing days meant a skating rink on the Charlie apron for those staff who attended to carry out the recommended engine runs.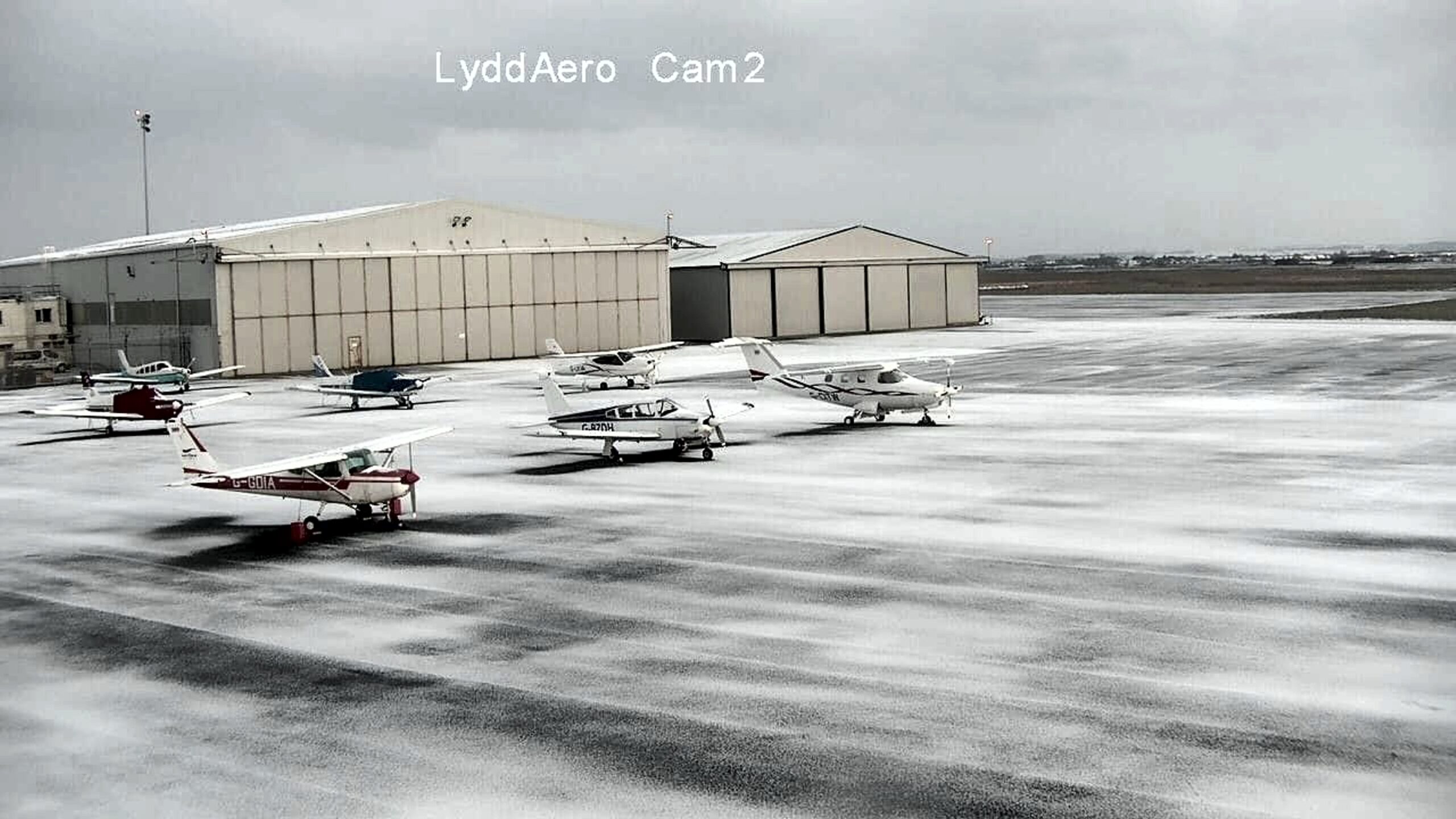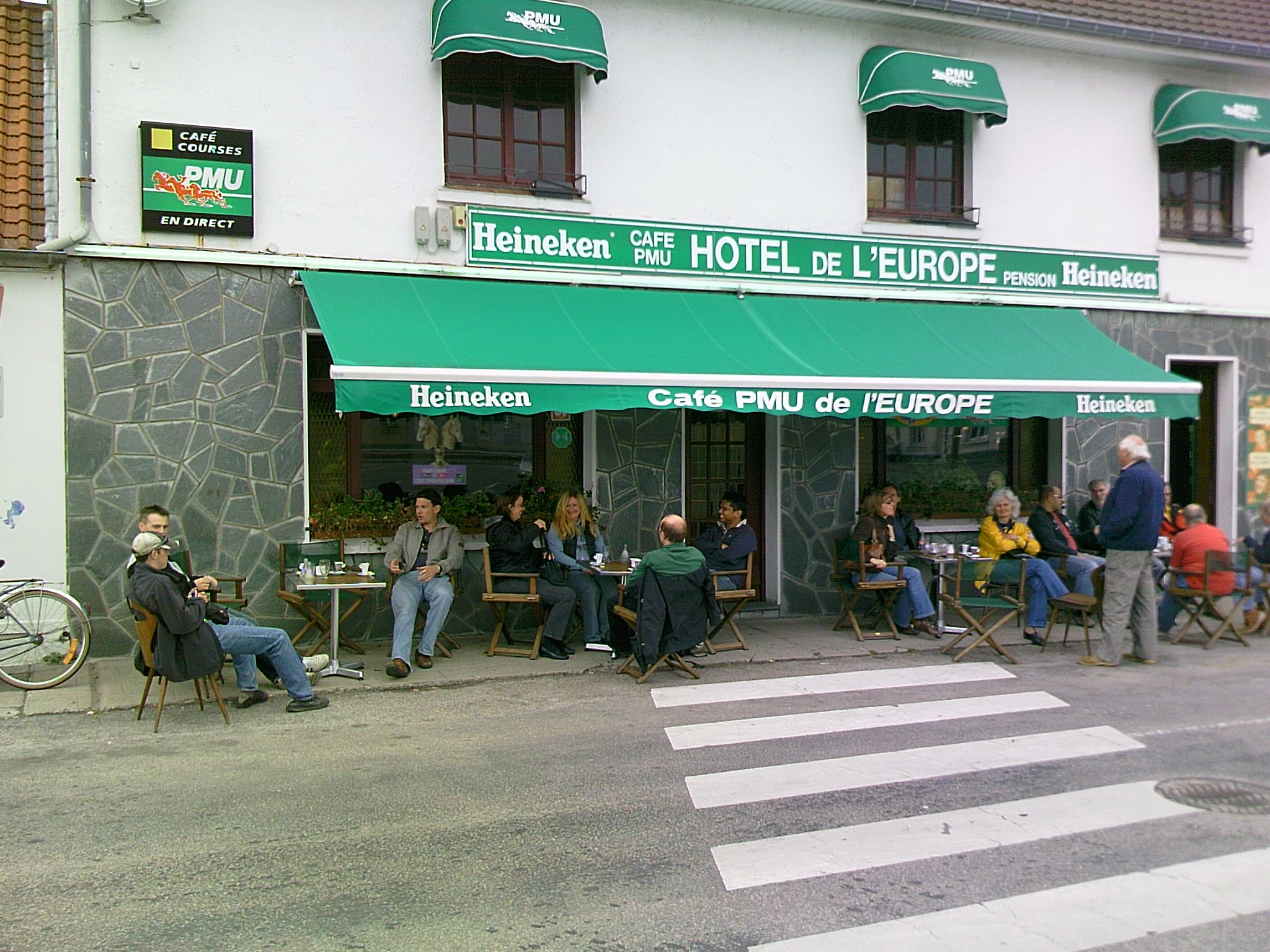 February 2021
The Coronavirus lockdown continues although we are promised a review by the Government later this month. The airport will then decide whether of not to re-open for business although it is currently being used by the NHS as an inoculation centre. The Le Touquet trips seem a distant memory. CLICK photo Perhaps Summer 2021 will see our return.
January 2021
Started with a Gov.UK directive that prevented us from doing almost anything than flying "open cockpit" planes, a decision that showed the author of the directive clearly had no idea about General Aviation, or perhaps it was put in as a joke. It did not leave anyone at the Club laughing.
Watch out for those coronavirus when flying solo!!!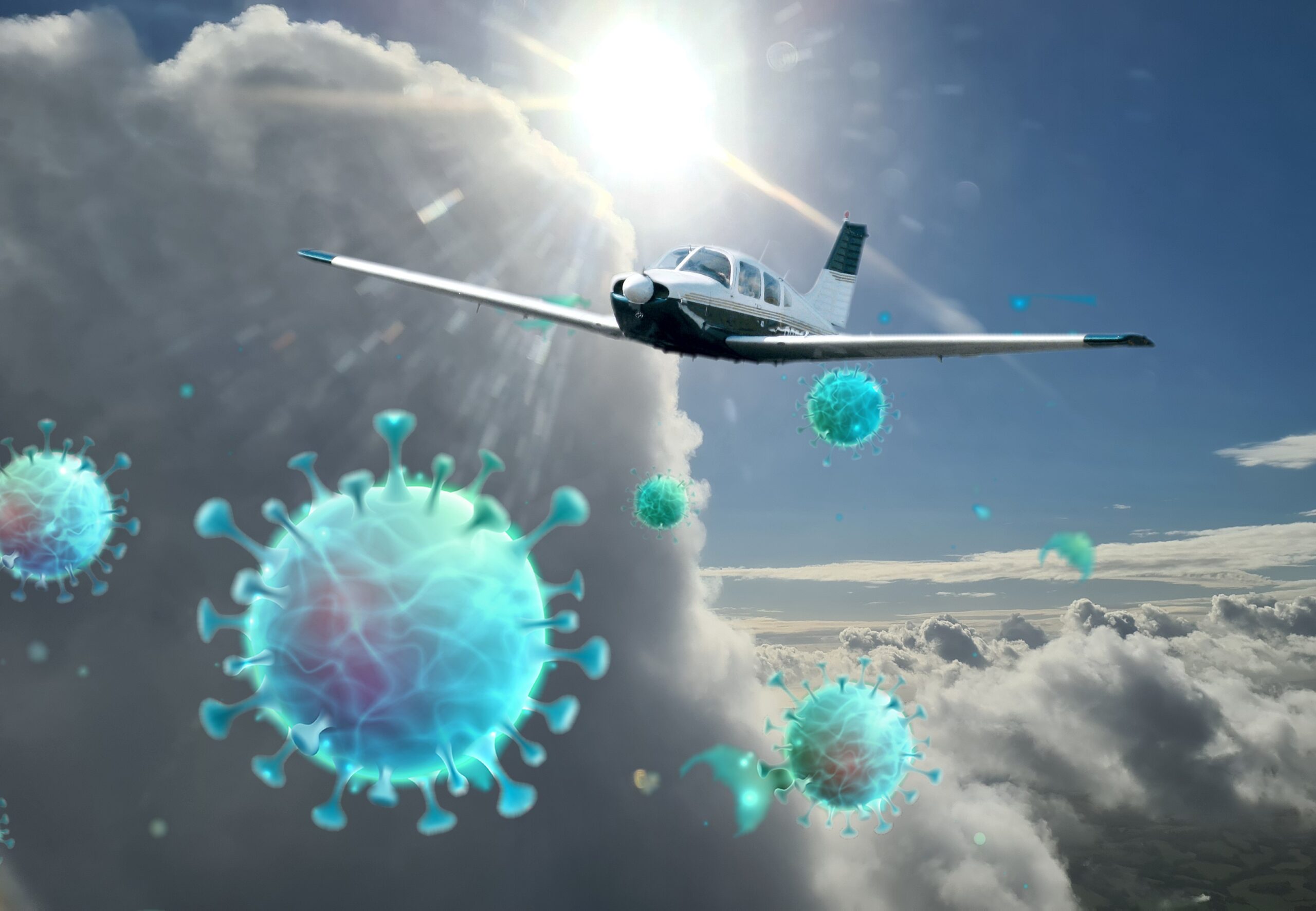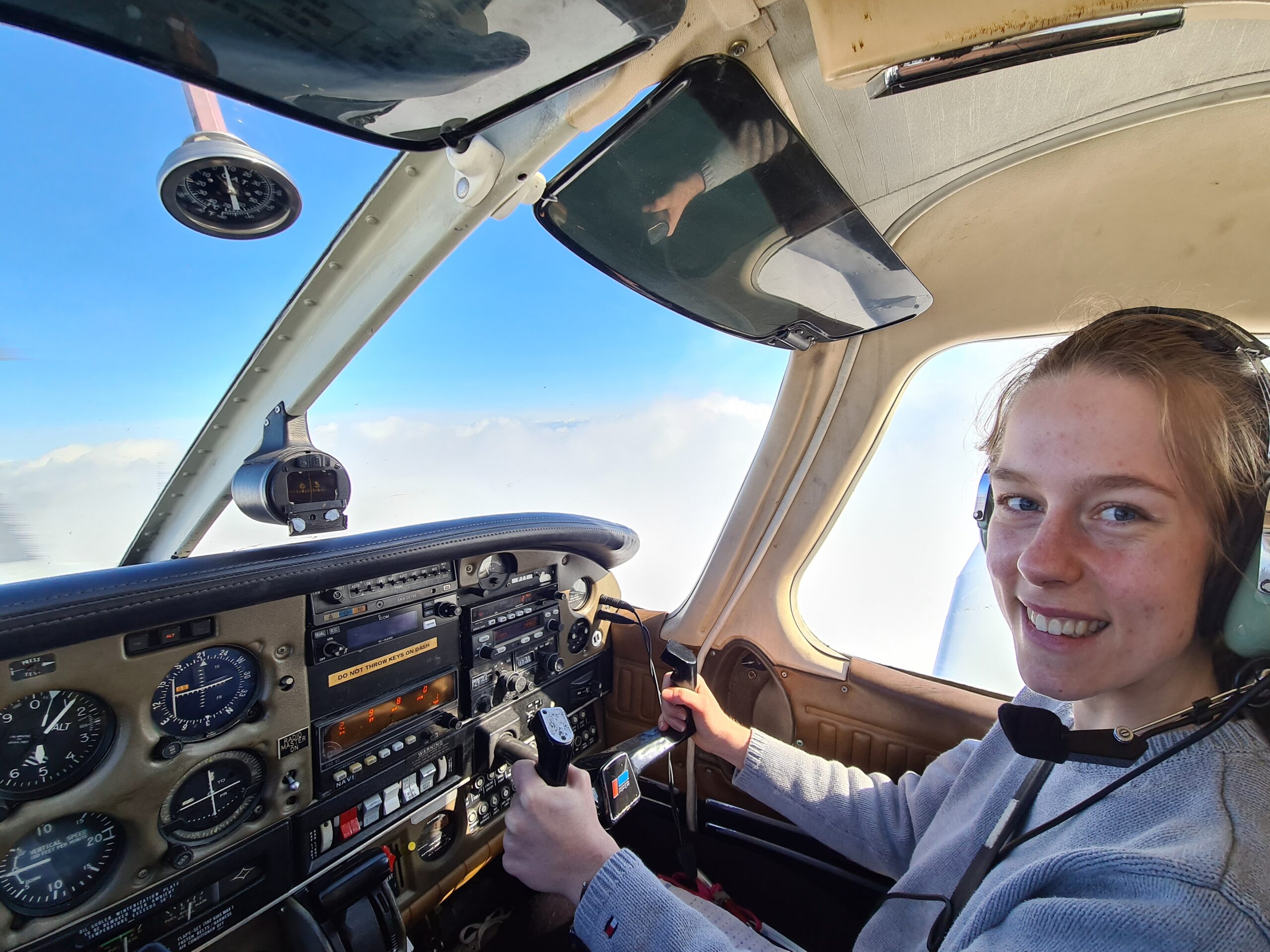 December 2020
Claudia passed her Skills Test for her PPL. Here she is checking out the PA28 whilst waiting on the CAA issue her new licence. Congratulations on your perseverance through the many lock-downs and delays caused by the 2020 pandemic.
November 2020
Student "Bob" Marine joins the Club from France to complete her EASA Private Pilot's Licence but like many students at this time has to wait several weeks for the CAA to issue her licence. With licence in hand Marine sends her celebratory photo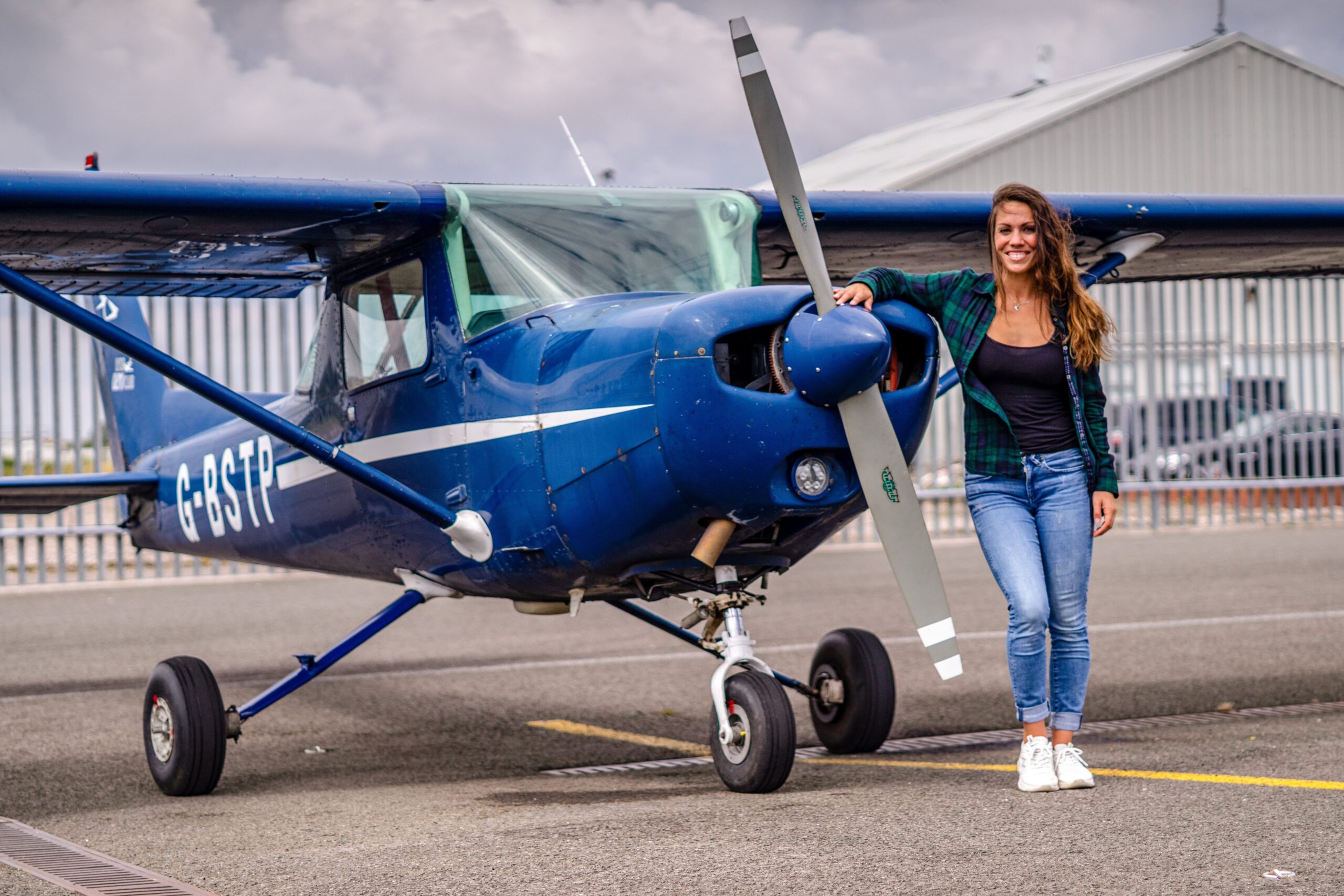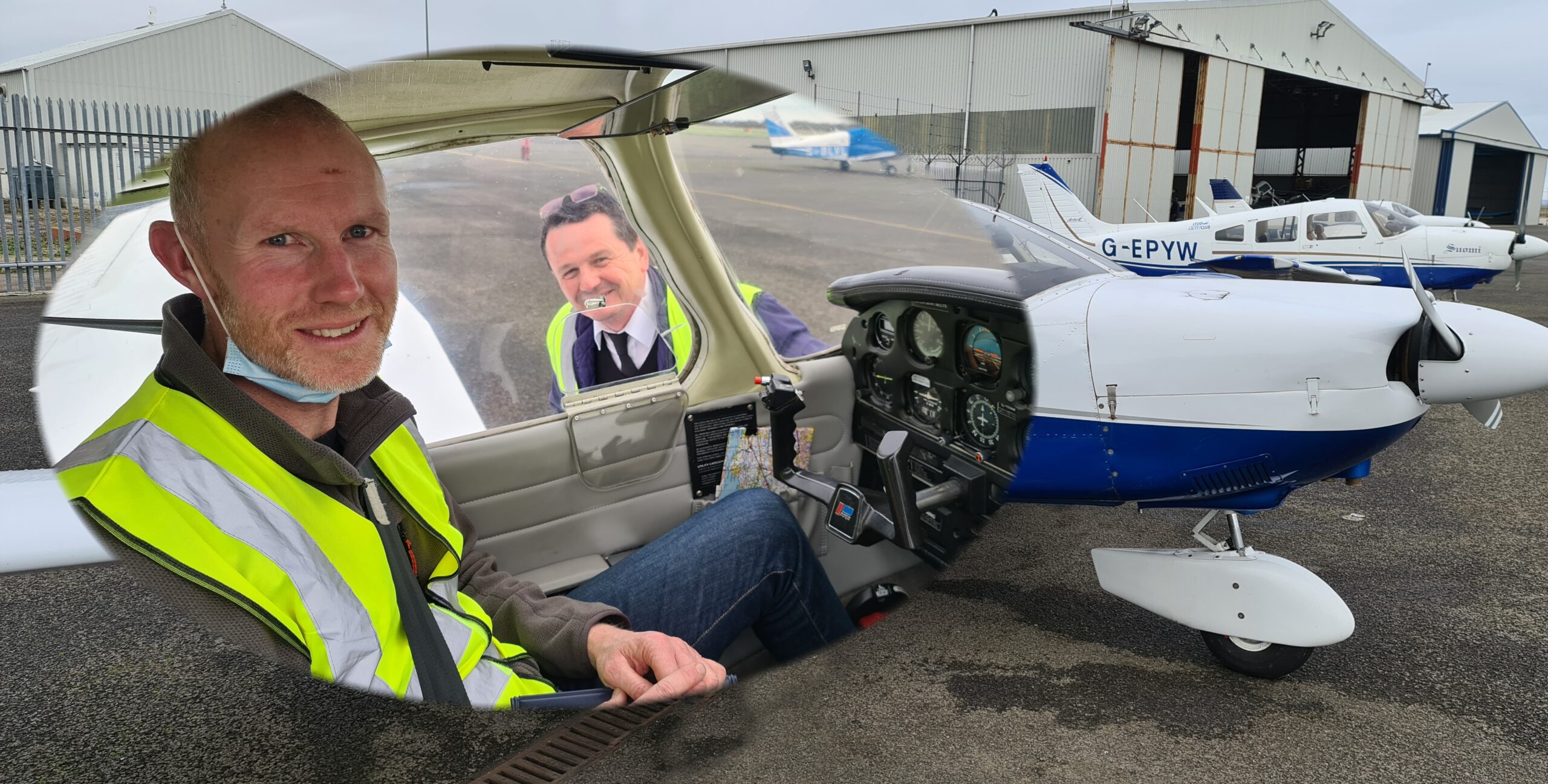 October 2020
Instructor Mark congratulates Andy on his First Solo before he even leaves the aircraft.
September 2020
Student Marine travels from France to complete her PPL. Here receiving congratulations on completing her Skills Test from Director Bill and Instructor Clive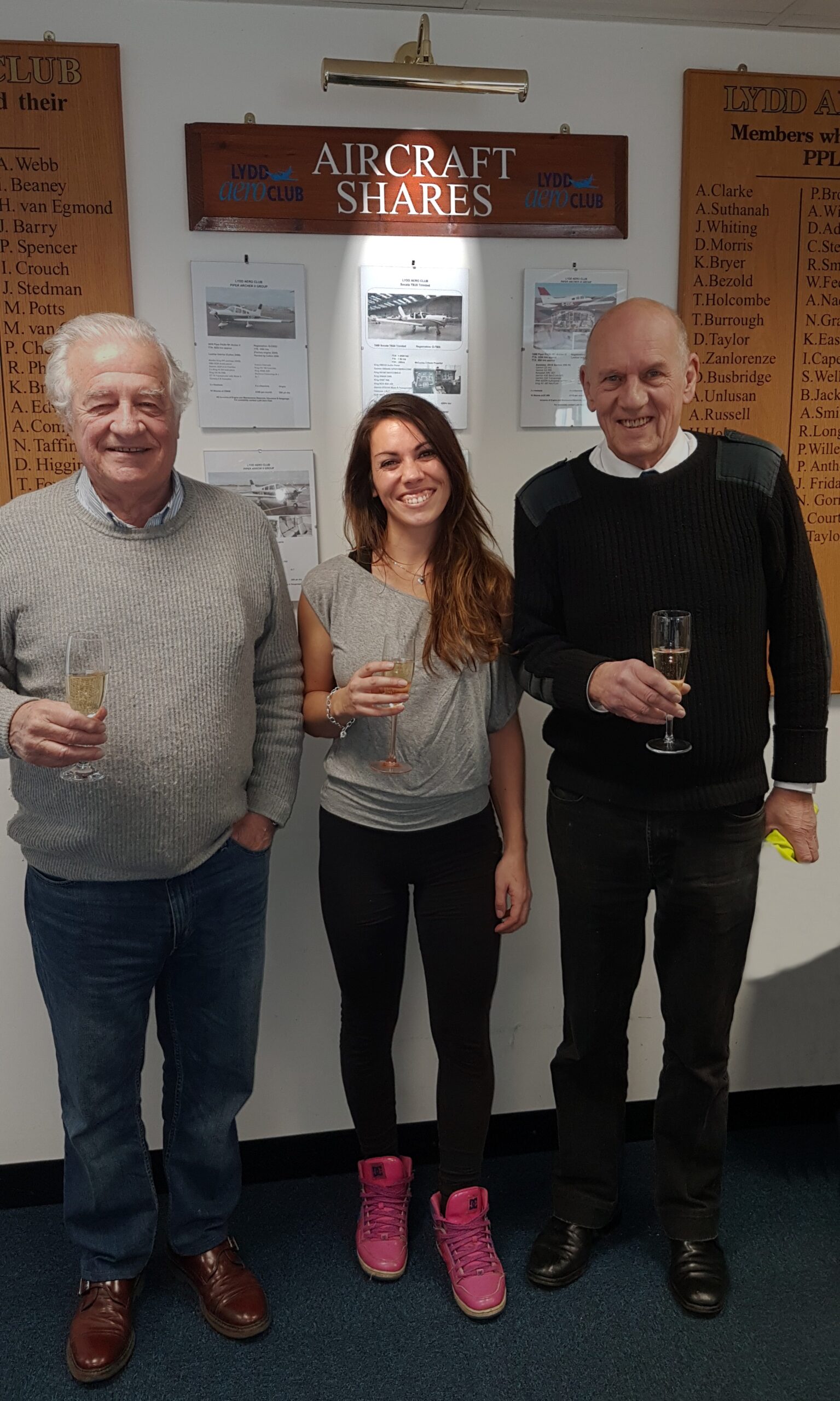 August 2020
Local Schools regularly send 3 students to share PA28 for training