Introductory
 30 minutes in aircraft
from £125 all inclusive
CLICK for details
Extended Lesson
60 minutes in aircraft
from £239 all inclusive
CLICK for details
Land-Away Lesson
2 Flights
from £269 all inclusive
CLICK for details
Adventurer Lessons
2 longer flights with a
break at a larger airport
from £495 all inclusive
Extended Land-Away Lessons
The lesson is in two parts and goes a lot further. On the outbound flight you will depart Lydd, (see the Thames crossing and City of London on a clear day), continue north over Essex, around the main airport at Stansted with its constant flow of charter jets, then west over Cambridgeshire to your first landing at Duxford airport (Also known as the Imperial War Museum)
As with all our lessons the Instructor will demonstrate the basic controls and, if you feel confident enough, you will be able to fly the aircraft for much of the flight before your landing at Duxford.
A normal break between lessons will be up to 2 hours. This is to give you time for a good rest from actual piloting your aircraft. It also gives a chance to wander around other types of aircraft and exhibits around Duxford airfield.
Before returning to your aircraft for the second part of your lesson, you may wish to take advantage of a meal at the on-site restaurant (Meals not included in price) before the return flight to Lydd. 
Allow 4-5 hours minimum for this lesson.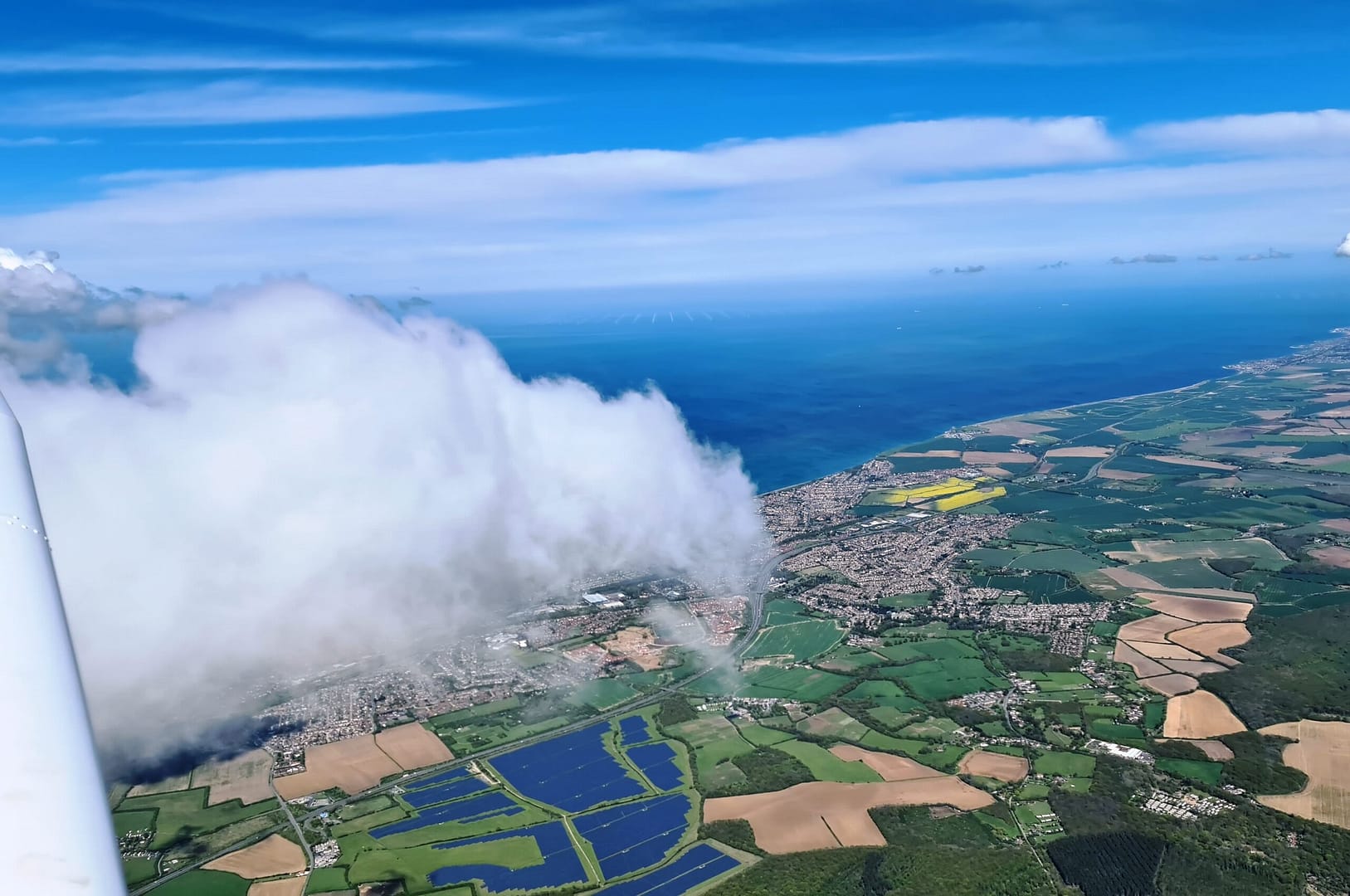 CLICK photo below to open Gallery