NOTE: The airport is currently in use by the NHS as a centre for Covid inoculations.
Please do NOT visit the airport unless as a Pilot/Student with a booking or Flying Enquiries and look for your new entrance/exit to the airport whilst inoculations continue.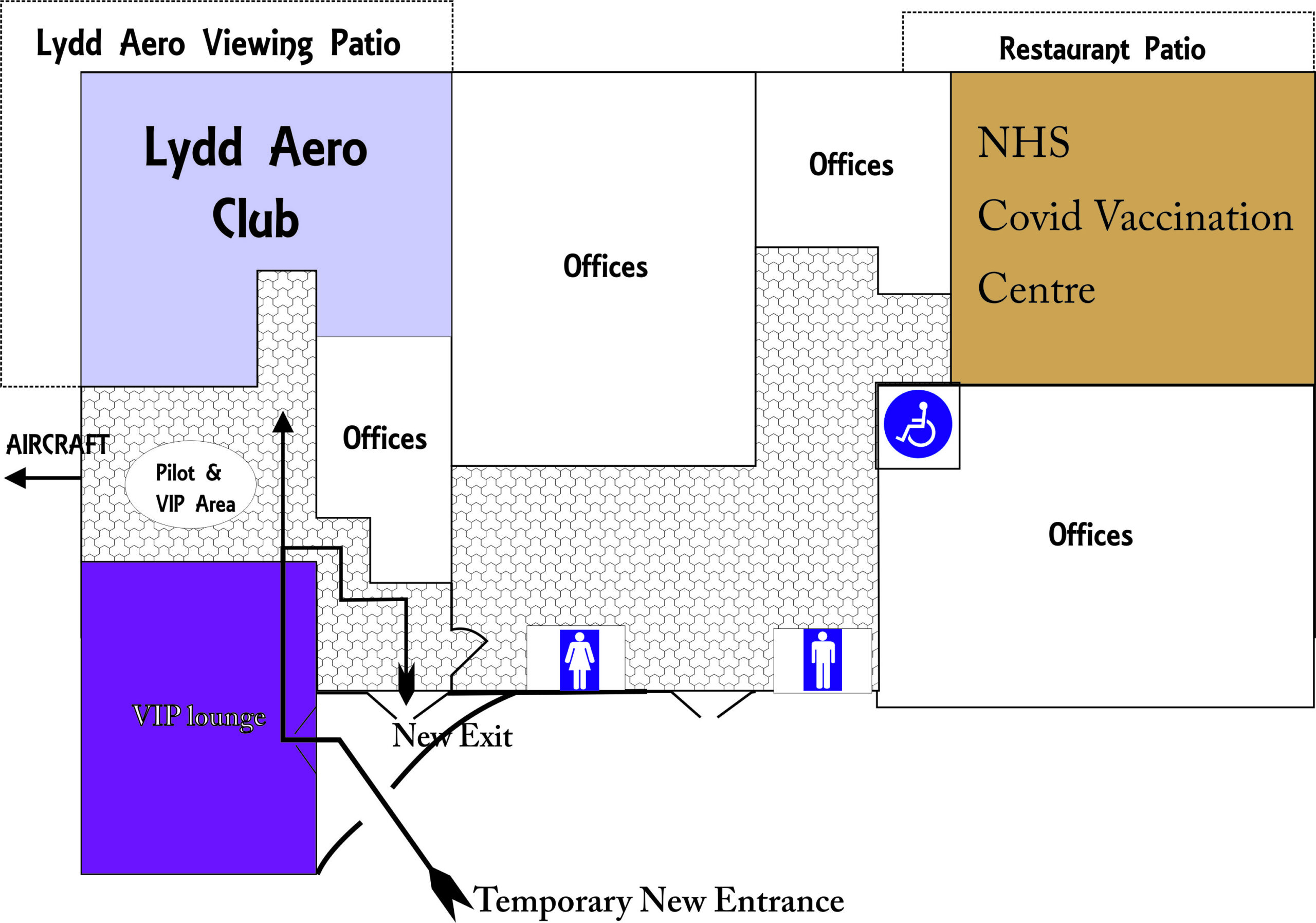 General Aviation re-starts 29th March 2021 but see:
See also Safety Notice to GA pilots: http://publicapps.caa.co.uk/docs/33/SafetyNotice2021009.pdf
Extract
From 29 March 2021, GA flying for solo pilots, or individuals flying with a member of their household can resume. It is currently the intention of Government that from 12 April 2021 flights with an instructor can resume.
There has been an unprecedented lack of GA activity over the last 12 months as a result of Covid-19 restrictions. As part of safely resuming GA activity, the CAA advises any GA pilot who has not flown for an extended period of time to take a check flight with an instructor before they resume flying as Pilot-in-Command especially if there are any concerns or issues of low confidence about resuming flying.
Private Pilot Lessons and Trial Lessons
Private Pilot Lessons and Trial Lessons (just Student and instructor until further lockdown easing) will re-start from Monday 12th April 2021 .
PPL Students phone in or email your bookings ASAP
Trial Lesson Experiences see below
******************
The Government's "Road Map" to relaxing Covid restrictions in General Aviation is contained in:

https://www.gov.uk/government/publications/coronavirus-covid-19-general-aviation/coronavirus-covid-19-general-aviation
Trial Lesson Experience Vouchers
Lydd Aero Club Vouchers are normally valid for 6 months but the Club intends to honour all vouchers expiring during the Coronavirus lockdowns from the start date – 12th April 2021.
Until further Government Directives we are only able to take the "student" and instructor. The Government Roadmap is currently considering late May for further relaxations when this situation will be reviewed.
This means Trial Lesson Experiences will be mainly in the 2 seater aircraft. If before the change in Government Directives you have a voucher for the 4-seater aircraft and are happy to go with just the "student" and Instructor we would be happy to fly you. 
If you already have a Voucher please phone (01797 320734)  to arrange a date and time. Book as soon as you can in case your chosen date is postponed by bad weather, etc.,
Vouchers are still being sold via the website and issued by email if you want one as a present or even yourself.
NOTE – still at last years prices but will have to go up soon.
Vouchers issued by Acorne/Virgin can only be extended by that company and holders of those vouchers should contact that company if an extension is required. Please check, when extending other company vouchers, that they entitle you to the same experience and venues.
CLICK for details about Trial Lesson Experiences